Trennial 2020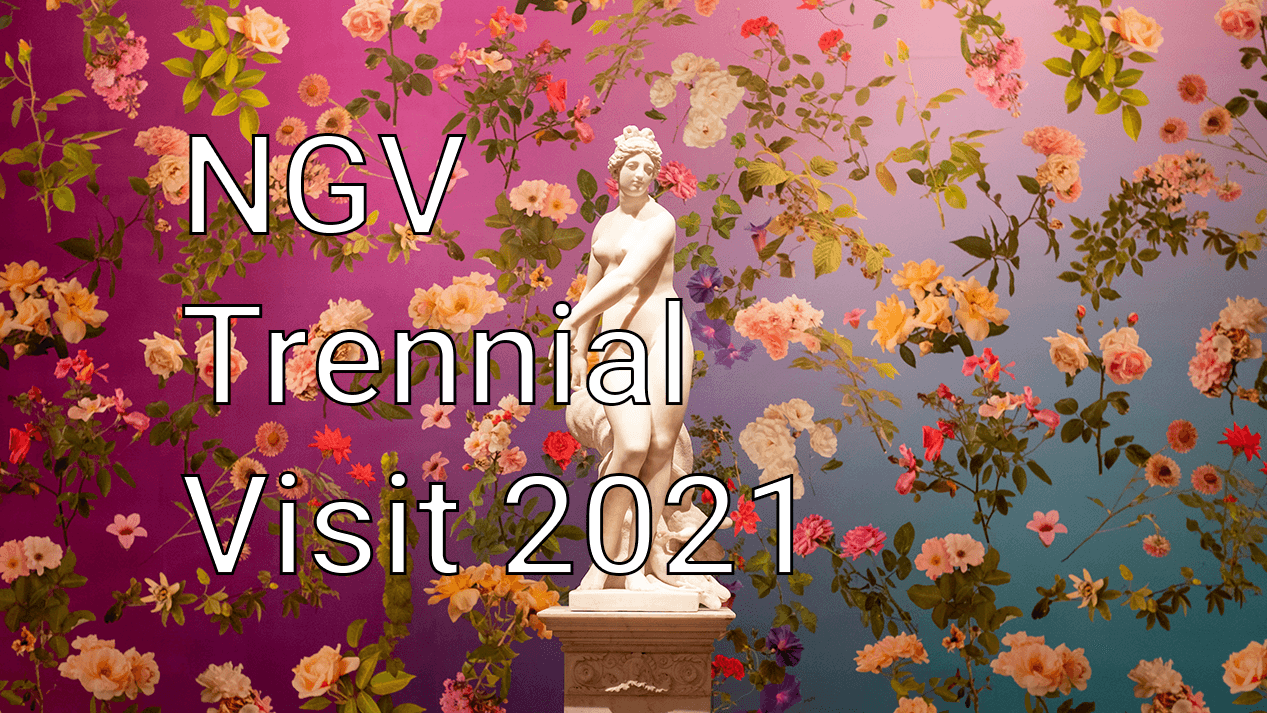 Visiting NGV has been close to the top of my to-do list of places to visit with the Melbourne lock-down slowly lifting.
This collection of photos are a few of the highlights on my visit.
The first feature is an animated work of art that uses a dataset of images of nature to base the colours of the mesmerising waves. Refik Anadol's piece of art inspired me to add a new project to my list for a web based adaptation…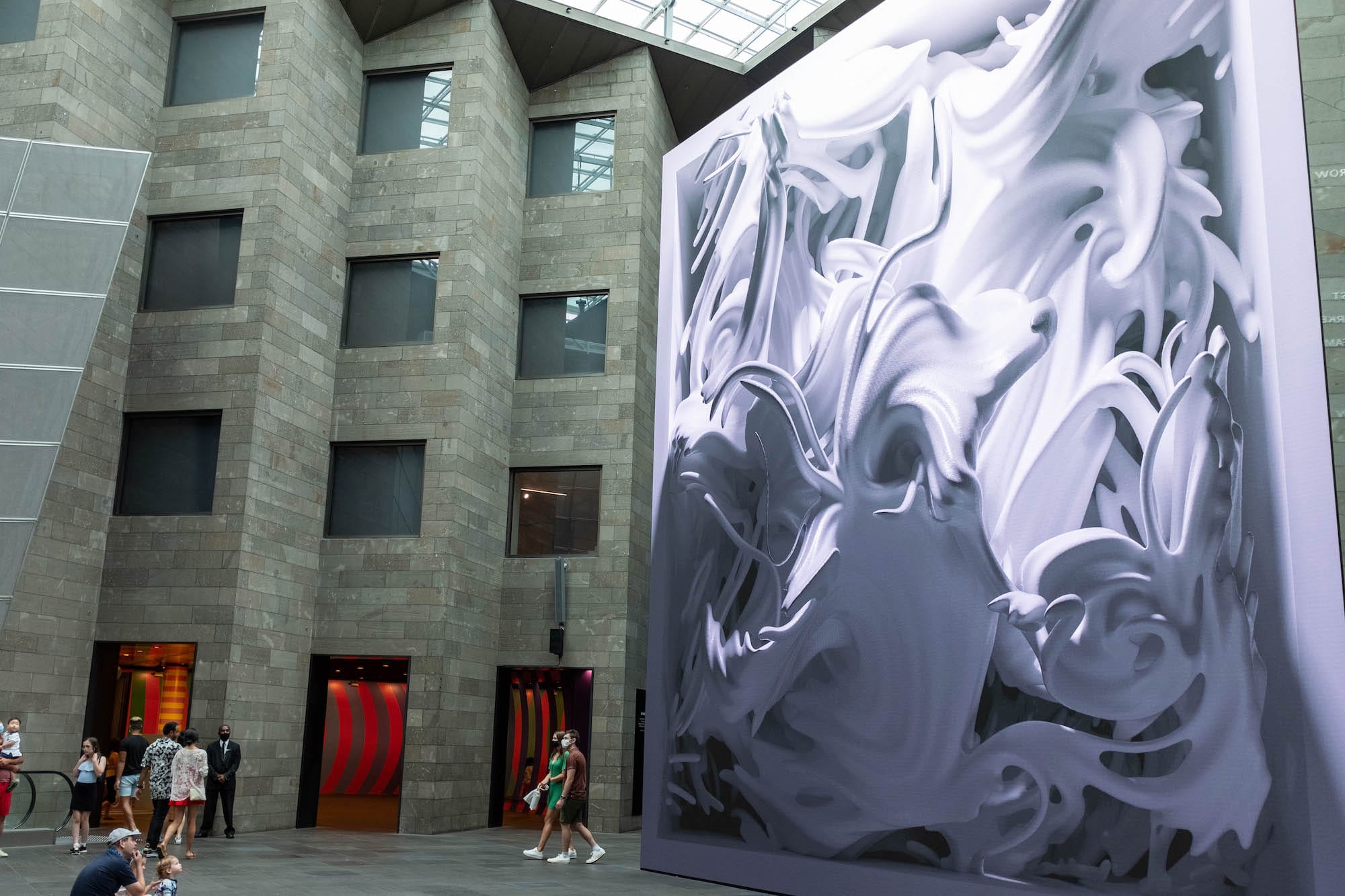 When you enter, the first sections are filled with photos, prominently from African artists. I'm a huge fan of pieces of work that involve colour and intricate use of shadow and light. (it's best to view the photos in person.)
You'll eventually make your way into the first big room with Diamond Stingily "In the middle but in the corner of 176th place".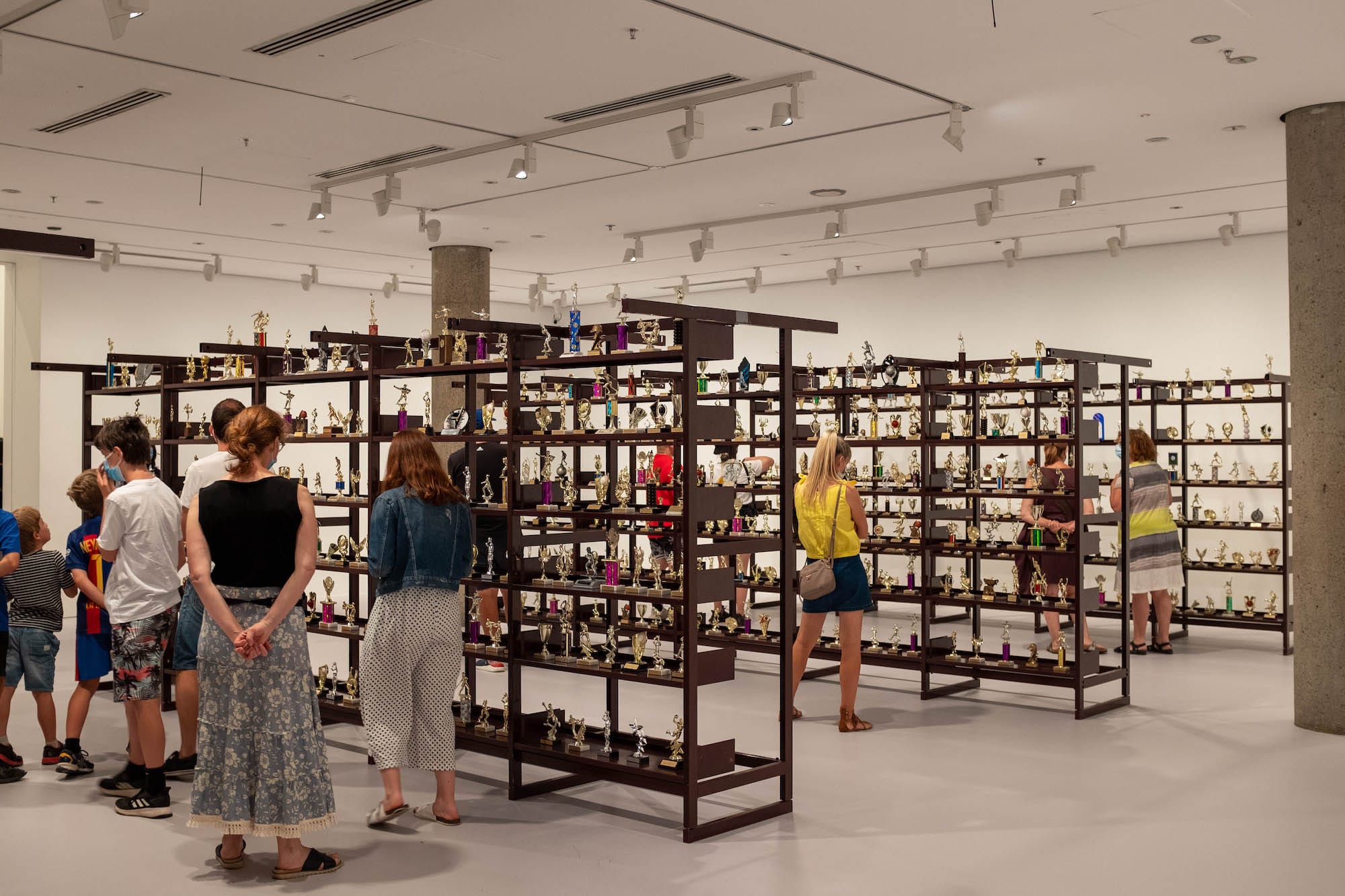 Each trophy has it's own inscriptions, which are fragments of conversations Stingily had with her grandmother and her older brother, who is a retired NFL player, in addition to her own quotes and those of other artists and poets.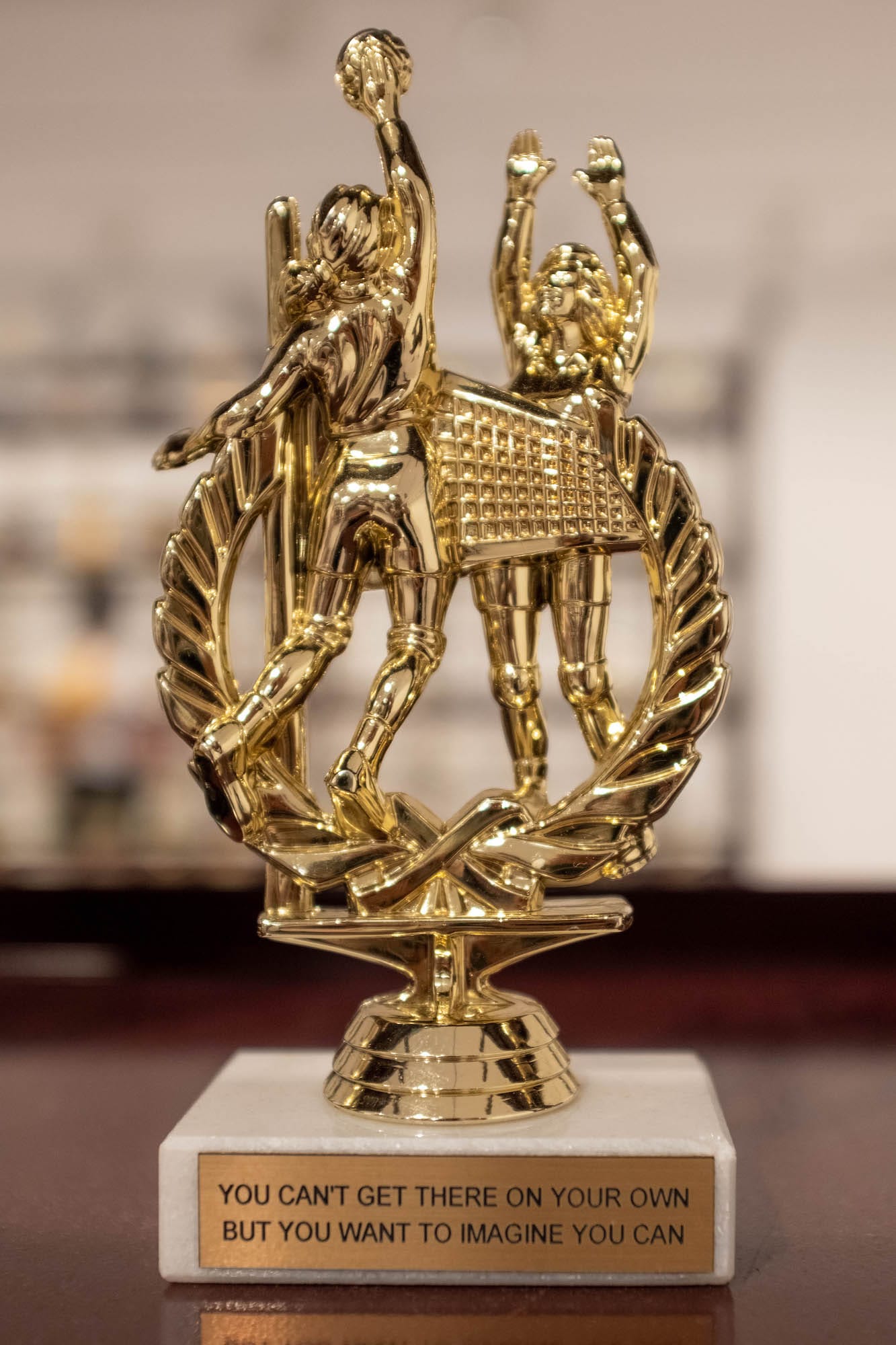 While great to have features from overseas, it was exciting to see some local Australian art from Dhambit Mununggurr. This installation "Can we all have a happy life" includes 9 larrakitj (hollow poles) and 15 paintings. The colours of the blues are amazingly vibrant. It apparently is customary for the artists in their region to paint with ochres collected from the natural environment. With these pigments, they are ground on a stone, mixed with water and glue and then applied to the surfaces.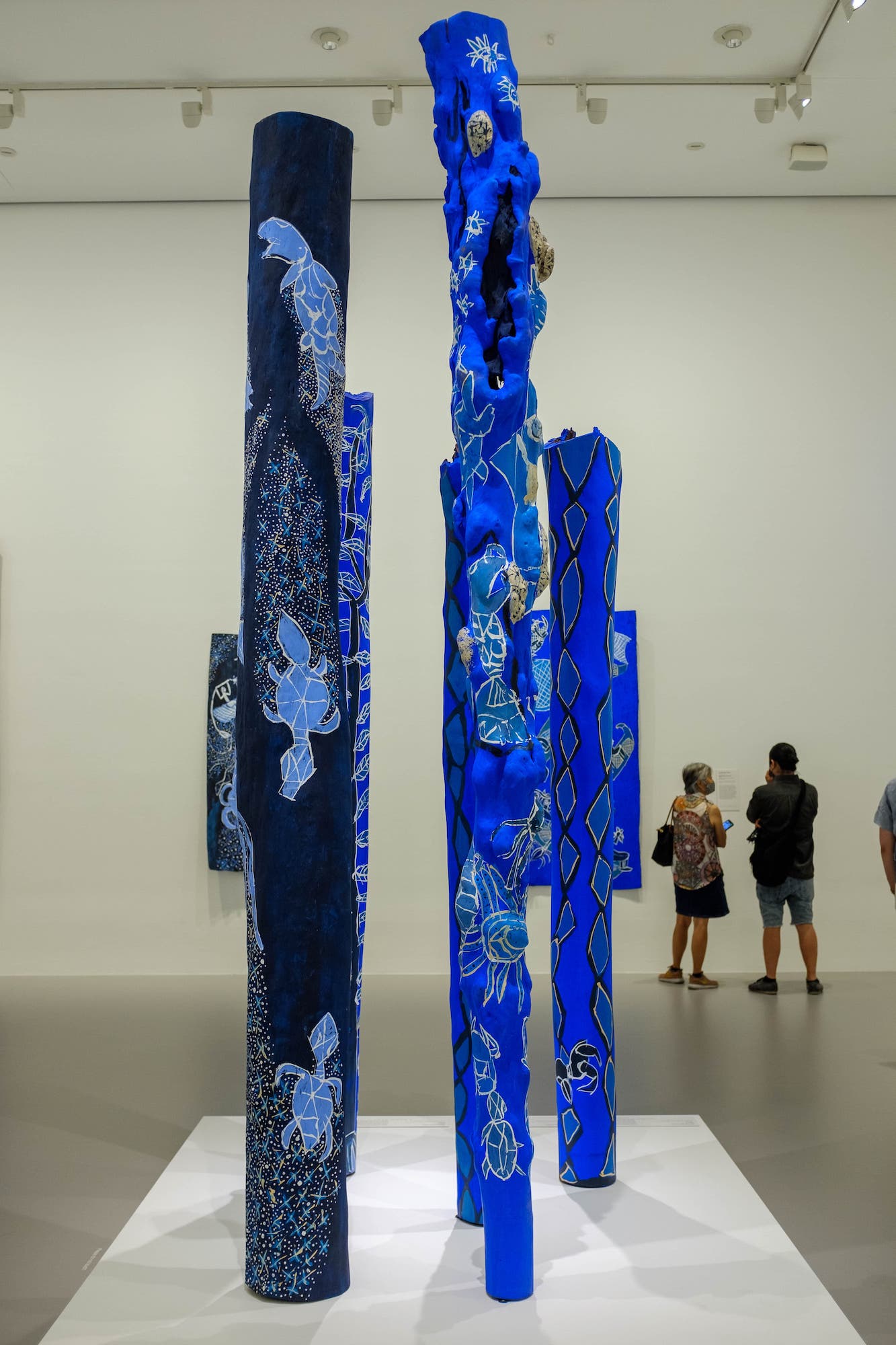 A significant space was occupied by Porky Hefer's work "Plastocene - Marine Mutants from a disposable world". The scales in the image below are amazing to stare at with the light and shadows.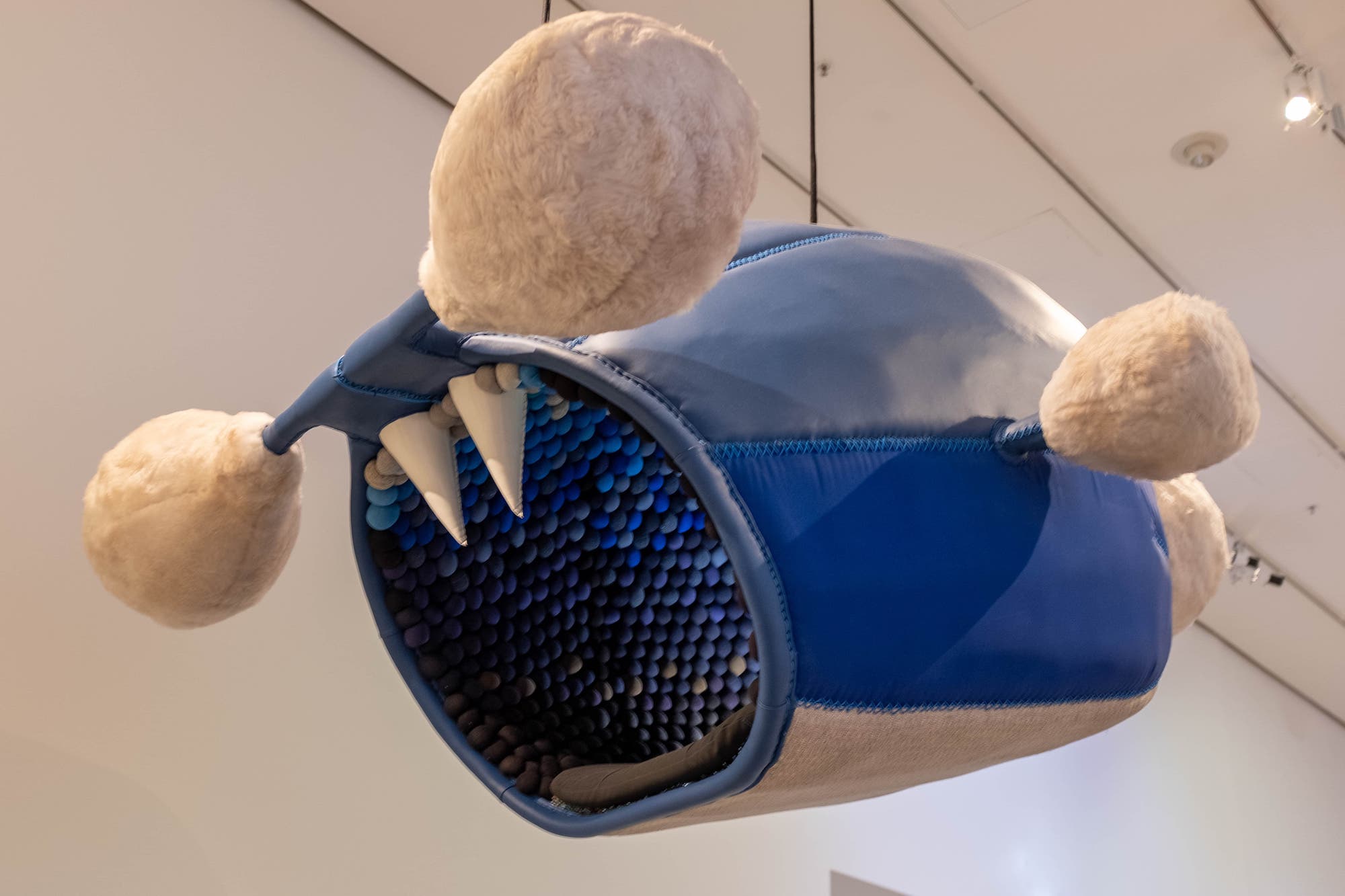 Can you spot the two aeroplanes on the green monster?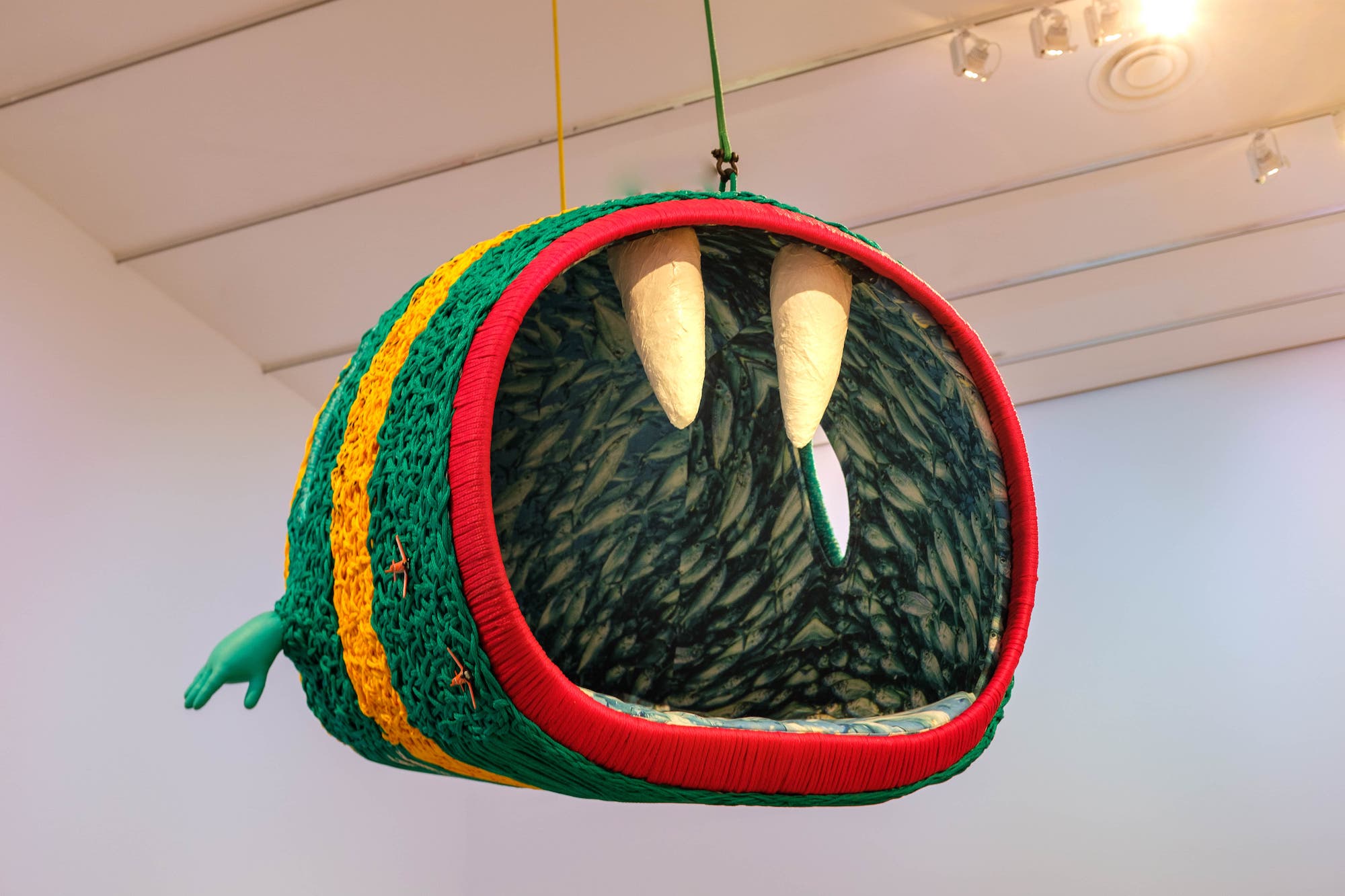 A rather interesting way that Trennial is presented at the NGV, is through the use of integrating the installations into the every day sections. The first image below consists of RGB wallpapers to interact with the different coloured stimulus. When the light projections change from Red, to Green to Blue, a new image and species are concealed and revealed.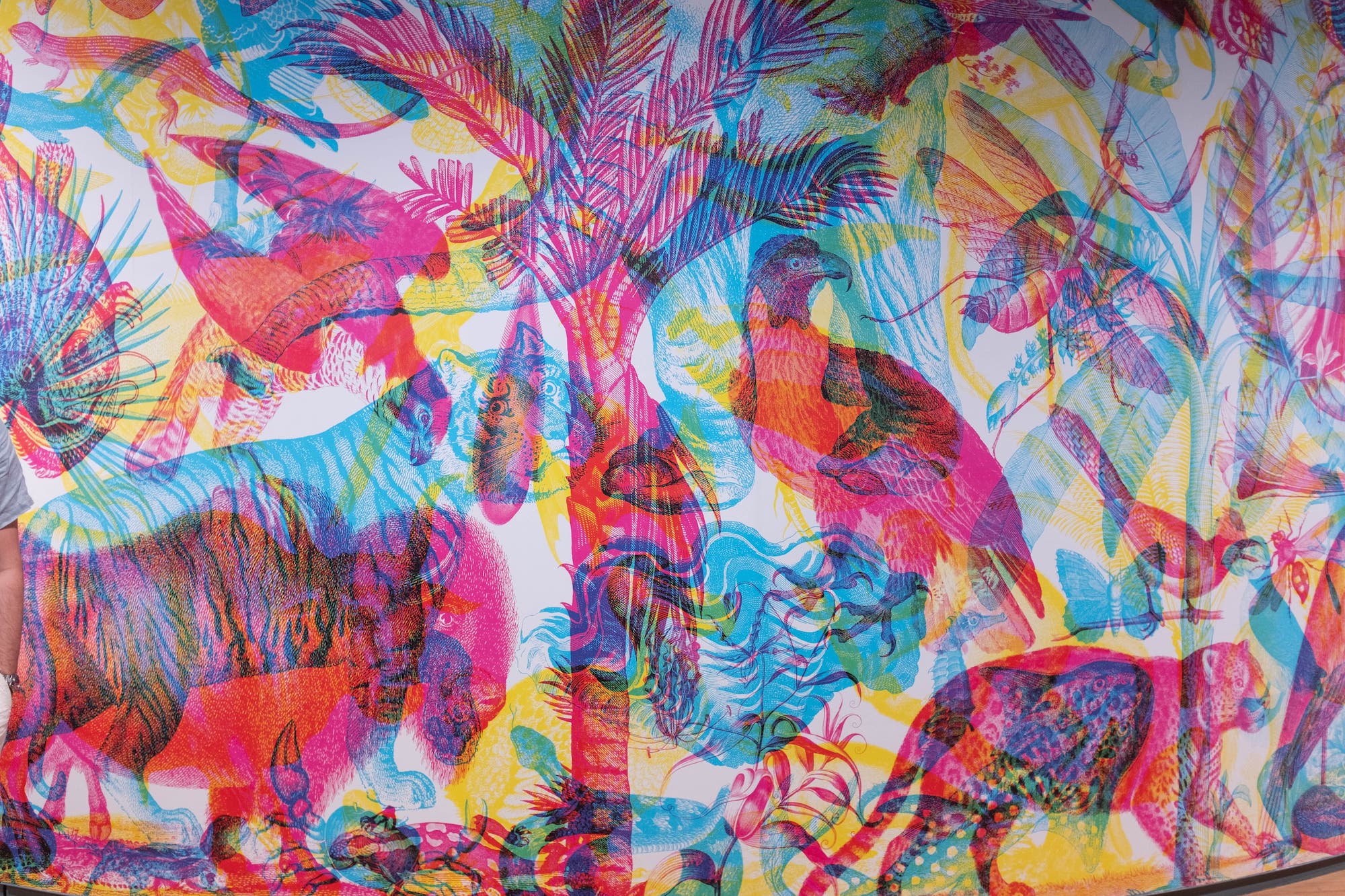 GIF of the colours changing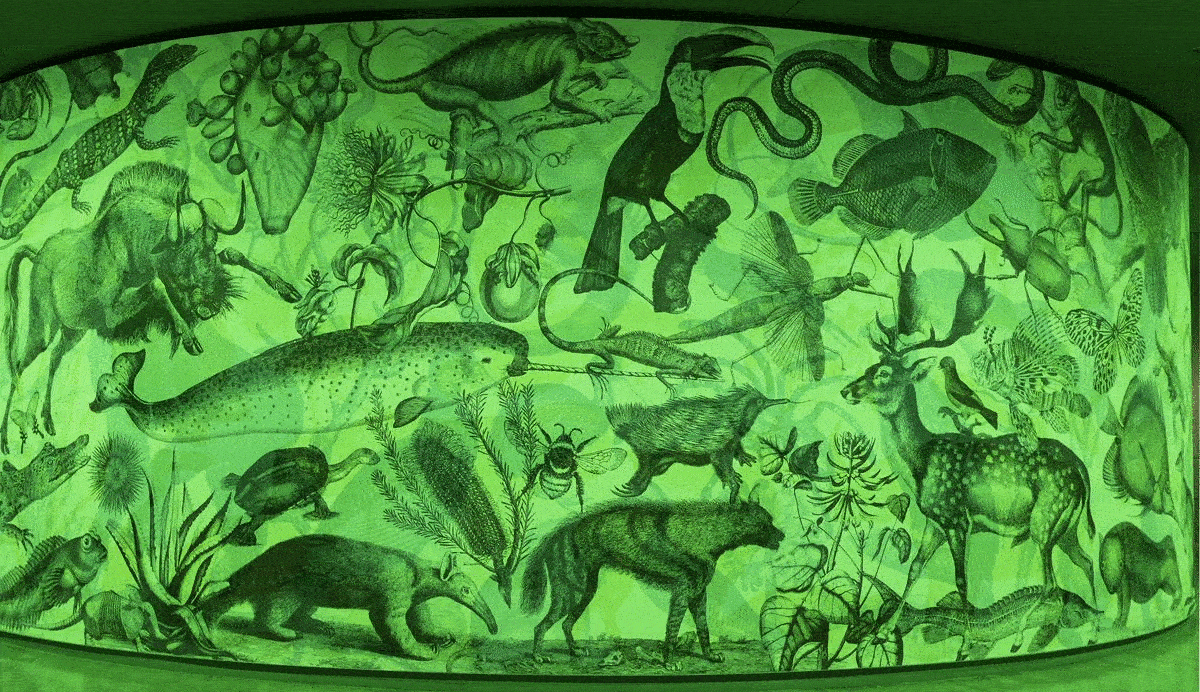 Whilst not having a similar nature of interactive installations as the previous Trennial; (I understand restrictions were in place to reduce interactivity) there were still quite a few great individual pieces.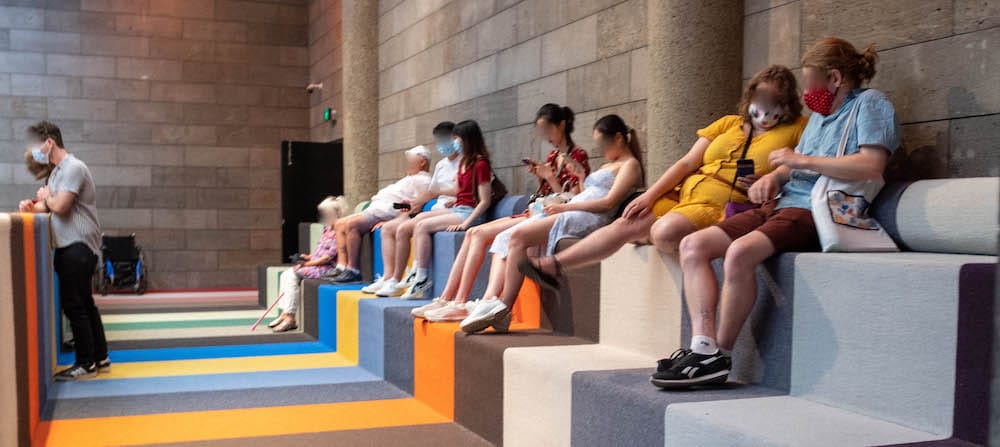 I personally think that walking through the NGV, there wasn't an overarching theme to glue everything together, however that ultimately can be a reflection of the separated lives we've been living in 2020. One of my favorite pieces is Des Lawrence Henry Worsley which can be viewed in higher resolution here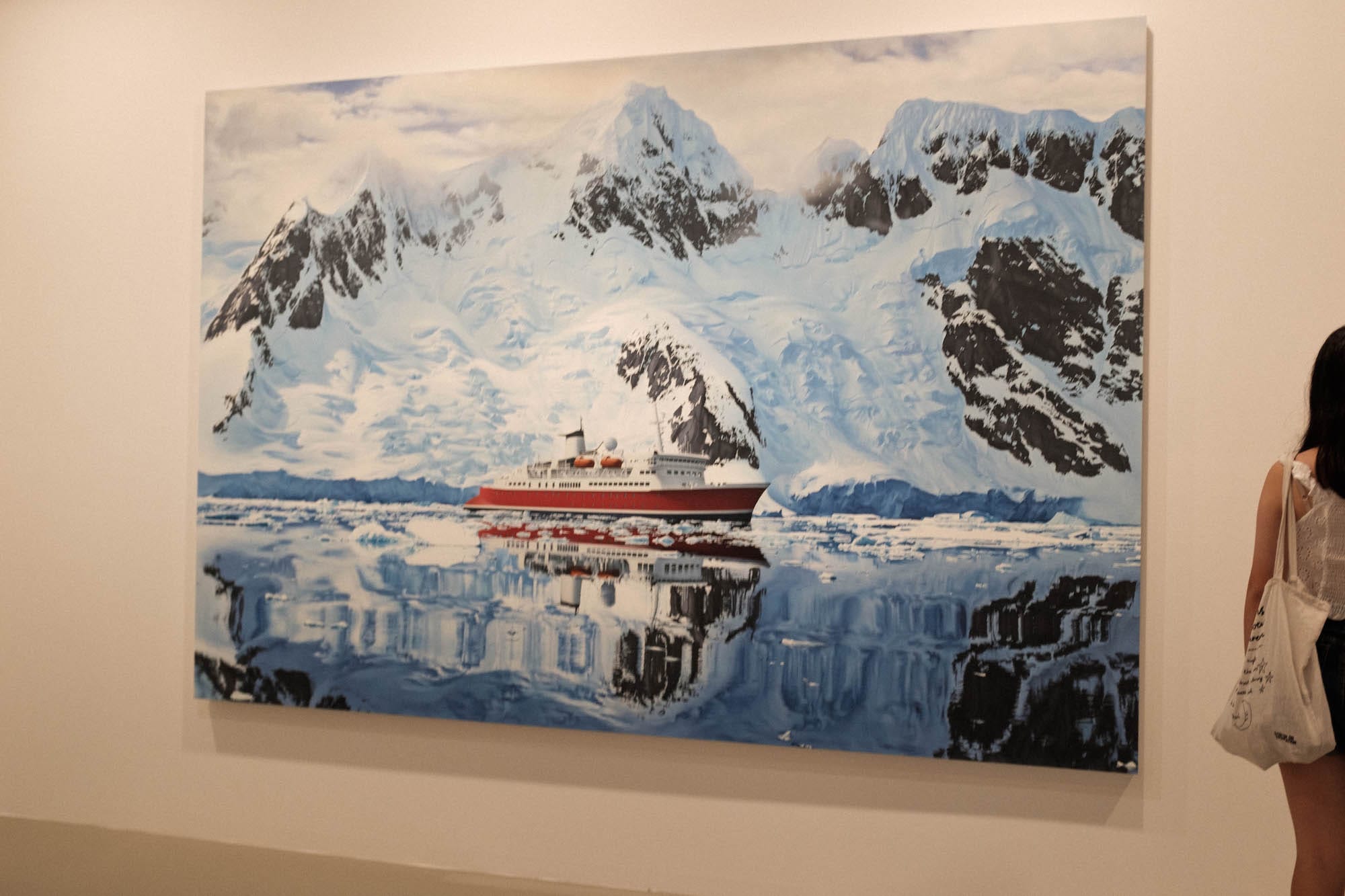 The BTVV installation of "Walls 4 Sale" is a great place to reflect and really have some fun with the scale of objects!
At the end of your tour, I'll advise to have a look at the NGV design store. There's often quite a large selection of art/design-related books, as well as a few
Want to visit yourself?#
Keep in mind there are many more installations that I haven't covered or talked about here. NGV's Trennial is a free exhibition being held at the NGV International on St Kilda Rd. It's available until April 18 2021 with free tickets.
Even if you don't go in, you can admire Julian Opie's "Crows" out the front on St Kilda Rd.
If you have any comments, feel free to tweet me @adamxweb